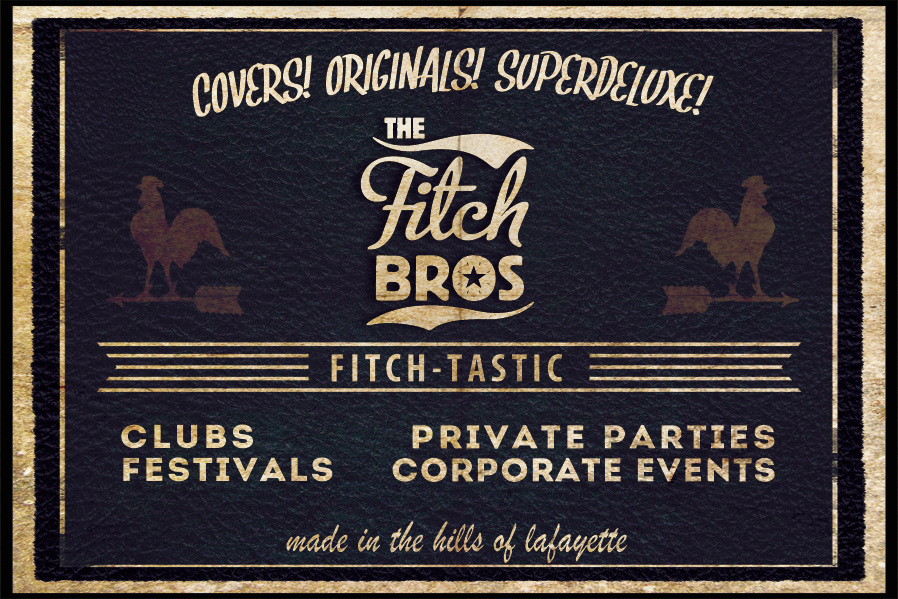 It's that GENUINE FITCH-TASTIC SOUND.

There are bands, and there are
THE FITCH BROTHERS
. The Fitch Brothers have spent years honing their tight sound, harmonies and energetic stage presence, and they deliver a professional performance every time. From large festivals, bars and clubs to intimate private parties and corporate events, you can always count on a
SUPERDELUXE
experience.
With a diverse musical style and a true flair for performing "
not the usual cover songs
" (plus some award-winning originals), The Fitch Brothers bring a unique and soulful blend of classic rock and a great show! And, they're available as a 2, 3, 4 and popular 5-piece.
BOOK THE FITCH BROTHERS TODAY
.
View LIVE Fitch Brothers videos below: